●EARTH BOUND ZERO全セリフ集●
Epilogue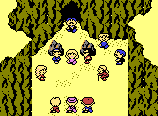 At the summit of Mt. Itoi, ANA is reunited with her mom as the rest of the freed Earth people exit the cave.

TEDDY, his health fully recovered, now sings daily at the Live Show.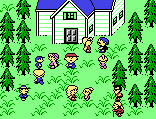 The kidnapped grown-ups return to their lonely children in Youngtown.

(ANA)
I promise I won't forget you so I will not say Good-Bye,
just - 'til we meet again !

LOID returns to a hero's welcome at Twinkle Elementary School.

Son, your sisters and I are so happy to see you back in one peace.
How unbelievable that you are not hungry.

A letter from MIKE, I miss him so much.
I hope we can get together again soon.

Well, now that the Earth's crisis is finally over,
I think I 'll just lay down for a moment and Zzzzzzzzz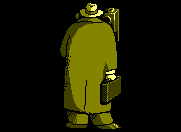 I know that boy is home.
Come on son and answer the phone.
Something new has come up and...